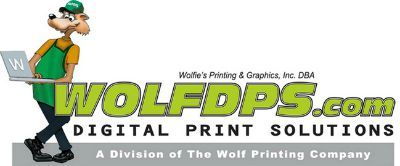 Apollo Printing & Graphics (formerly The Wolf Printing Company) is located with minutes of the Anaheim Convention Center and Anaheim Hotels in Orange County, California. We provide FREE DELIVERY to all customers in the Anaheim area. We offer digital printing, offset printing, large format banners, posters and signs, Graphic design for any Event or meeting. We have been in business since since 1979 and serving the Orange County and surrounding communities.
We are confident you will love working with us for all your printing services.
2100 W Lincoln Avenue
ANAHEIM, CA 92801
TEL: 714-527-3122, FAX 714-527-6585
EMERGENCY AFTER HOURS 714-222-4057
EMAIL: PRINT@WOLFDPS.COM
Contact us for additional information.
WOLFDPS.COM (THE WOLF PRINTING COMPANY)
WE ARE LOCATED 3 MINUTES FROM THE ANAHEIM CONVENTION & RESORT DISTRICT
WE OFFER PICKUP AND DELIVERY SERVICE (No Deliveries to Convention Center itself while the Convention is ON!)
NORMAL BUSINESS HOURS: 7-30 am to 5pm Monday thru Friday
WEEKENDS & HOLIDAYS (by arrangement)
Extended hours are available for CONVENTIONS & MEETING EVENTS
KINDLY CALL TO MAKE ARRANGEMENTS
1320 W. Santa Ana Street
Anaheim, CA 92802-1444
WOLF PRINTING (WOLFDPS.COM)
INVITATIONS ETC - AFTER HOURS, EVENINGS AND WEEKENDS
Yes you can arrange an appointment with Jackie at your convenience and ease.
Consultations - include your reviewing/ browsing all the Catalogs
A quotation and a Proof will be submitted for all items -
Samples and examples are available
CUSTOM INVITATIONS are also available - by arrangement and appointment
Jackie has 20 years of experience in the supply of beautiful Invitations.
INVITATIONS AND ANNOUNCEMENTS OFFICE
18 Woodspring
Irvine
CA 92604