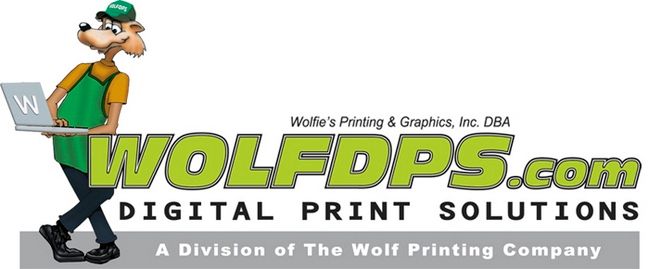 WOLFDPS.COM is THE WOLF PRINTING CO.
WOLFDPS.COM / The Wolf Printing Company is a Tech Savvy Digital & Print Solutions provider and an Offset Printing company located minutes from the Hotel and Convention district in Anaheim California.
We are a family-run business based on service and reliability (since 1989!) Our experienced team is focused on providing quality and service at all times. The Wolf Printing Company is confident you'll enjoy working with us - we have been in this Industry since 1961! AKA WOLFDPS.COM
Hours of business: 7:30 am-5:30 pm PST (Monday-Friday)
Weekends by arrangement.
Provides services for meetings, events, conferences, conventions, and business printing services in Anaheim, CA. including digital print, copying, press, bindery, posters, decals, displays, and graphic design.
Free local delivery to Hotels, Conventions, Meetings and Events in the Hotel and Resort District.
Online proofing and estimates.
Follow the provided links for more information!
---
Just like the wolves are making a difference in Yellowstone, Wolf Printing is making a difference in our customers' business!